another book made with love by Ediciones Anómalas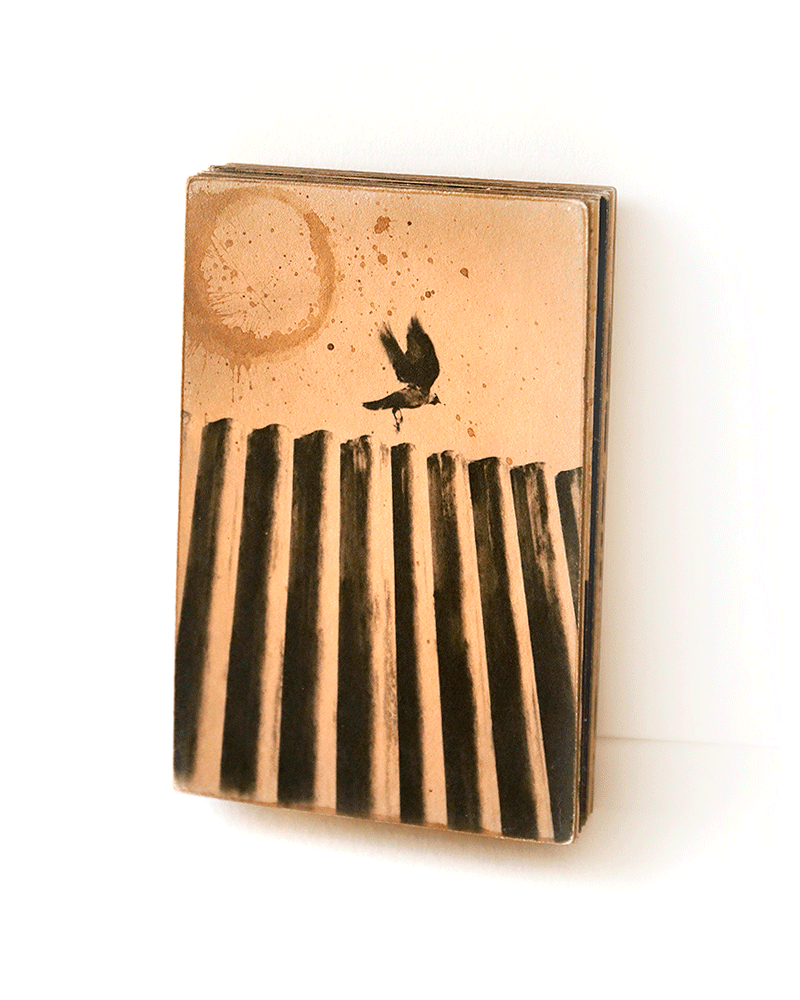 Each issue has been written, altered and bound by the author
with lots of love, patience and joy.
Each book is entirely unique : all the images inside and their order, covers, interventions or texts, are all happily different in each one.
·
A short video that tries to share all the delicate process to build them :
· Edition of 600 ·
Published 6 September 2022
OUT OF STOCK !!!
\/
\/
All my thanks to :
FERNANDO MAQUIEIRA for his honest friendship and the helping at design and layout
MONTSE PUIG for her kind confidence and all her love in this new & risky adventure
\/
\/
REVIEWS, WORDS AND SOME PRESENTS ON THE WEB :
Alt least for now . ALEX PRIOR
De la intuición y la libertad . UFCA
Relato abierto . ONDA REGIONAL MURCIA
Titánico . MURCIA VISUAL MAGAZINE
Poetry begins with the gaze.
It welcomes you to its light-headedness.
It reminds you that doubts and certainties are equally incandescent.
It takes you where only your heartbeats reverberate.
It fills your pupils with surprise.
It recognises your light when it's a source. Your voice when it's not your echo.
It knows how to cling to your drift, unravel your burdens.
It quickens the most unbreakable of engines when reaching a crossroads.
Not ever, always and in all circumstances it amounts to it being your insight.